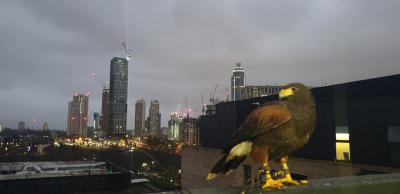 I've written several times about the importance of business awards and why you should enter them. Something I haven't really covered though, is how winning awards can help you online.
Over the years we have been lucky enough to win many awards - from 'Best Customer Service' to 'Green Business of the Year'. I am glad to say this trend seems to be continuing as we have just been shortlisted for six awards at three ceremonies. These are:
To learn more about bring shortlisted at these awards, read our news item.
Despite writing about the benefits of entering business awards on several occasions, there is one advantage I haven't really mentioned - it can help you get noticed online. It's all to do with the dark arts surrounding Search Engine Optimization (SEO) and its local variant - local search engine optimization. I call them dark arts because the people who run the search engines tend to be secretive about the things you can do to move up search result lists.   
We are currently developing new webpages on our website to help us move up the local listings for Sussex, Surrey and Kent. We have already created a page for pest control and prevention in London and, if you look at this, you will see it has sections focused only on London. These include testimonials from London residents, case studies involving London businesses, and FAQs that are specific to London.
When you look at the awards we have won over the years, while some of them are national - e.g. Company of the Year at the British Pest Management Awards 2019 - but many of them are local. The awards we have so far been shortlisted for this year are all local - Gatwick, Croydon and London. 
Fingers crossed that we win and then we can use them on the pages we are currently working on. We'll know the answers on:
12th March - FSB Celebrating Small Business Awards

19th March - Gatwick Diamond Business Awards

31st March - Mayor of Croydon's Civic Awards
Even if we don't win them, the benefits I have written about before still apply. Entering business awards does take time and expertise but it is always worth it. As we have become known for winning awards
Finally, before I sign off, I wanted to say a little something about our Harris Hawks. Our handlers have been sending us some amazing shots of the hawks working in both open countryside and in urban environments and I know many of you have enjoyed seeing these images of these beautiful birds. 
This is a real case of green pest control in action. They are proving to be highly effective at frightening nesting birds - as nature intended. They don't hurt the pigeons or gulls, just scare them and thereby make them move to a new nesting area. 
To watch them in action, here is a video of Rooster doing very little on the top of a block of flats in East London. When you see the effect his presence is having on the local bird population, you can see why they soon decide to find another nesting ground away from this block of flats.  
If you have a problem with nesting birds, contact us on 0333 920 6962.