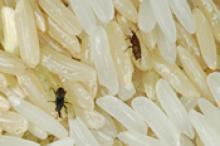 Have you found an unusual bug, or caterpillar, which you may think is a pest?
Send us a dead specimen of the pest providing it will fit in a small container, or upload a photo to our facebook page. This service is free. 
Please do not send live insects through the post!