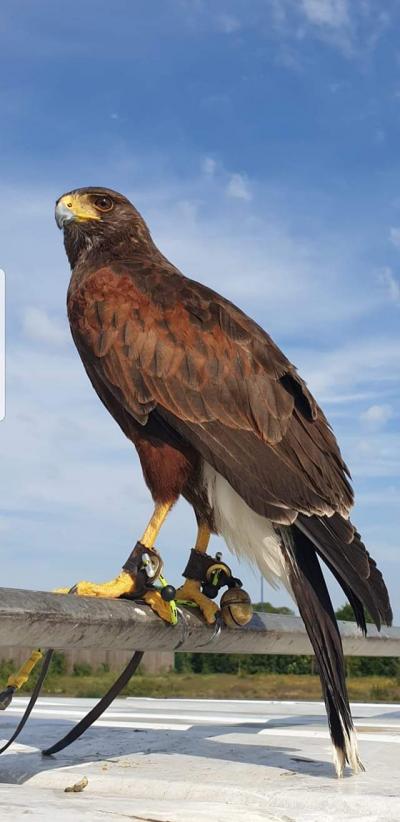 At the end of September, Bank of England economist Andy Haldane said:
"Now is not the time for the economics of Chicken Licken. My concern at present is that good news on the economy is being crowded out by fears about the future. Collective anxiety is as contagious, and could be as damaging to our well-being, as this terrible disease."
While I am not an economist, I can recognise the importance of staying positive during what has been a difficult year. A few months ago, in the deepest, darkest recesses of Lockdown 1, I sent an email to Cleankill stakeholders showing the range of advertisements and articles we were then using to promote the company. Even as the country seemed to be at its lowest ebb, I felt it was important to show everyone that Cleankill was a company that keeps driving forward.
While some of the content was aimed at domestic clients, e.g. an article on home invaders, most was focused on the services we provide for business customers – from articles about rodent problems in empty offices, to asking the all-important question, "Are you Paying Too Much For Your Pest Control?"
We wanted to provide informative content to business leaders through the magazines they read. These may be regional business magazines such as Sussex's Platinum Business Magazine or industry specific magazines like Tomorrow's FM, which we were on the cover of in July. We've also appeared in PFM Magazine (Page 19) and Facilities Management Journal (Page 31). This last piece of coverage was particularly satisfying because it was a one-page advert that appeared in a double page facing the end of an article by one of our competitors.
In these articles we covered topics that were afflicting business leaders at that time. Lockdown caused many people to work at home and this meant empty premises. Pests love to exploit such opportunities, which put managers under even greater stress. While it was right to be focusing on the health implications of COVID-19, they still had a duty of care to protect their employees and customers from the diseases that are spread by pests – for example, leptospirosis (rats) and histoplasmosis, cryptococcosis and psittacosis (pigeons). If premises had become infested, there could have been a serious health risk to people when they reopened.
Managers are now encouraged to employ risk-based thinking when running their businesses – it is even a central tenet of the latest iteration of ISO 9001. If they only rely on reacting to a pest infestation, the damage may already be done and the cost of sorting out the problem will be high – not to mention the possible fines and health risks. It therefore makes sense to ensure businesses premises have a good preventative pest control contract in place to stop the infestation before it happens.
Bird Control
A good example of preventative pest control has been the success of our bird control unit. I've seen with my own eyes how effective the Harris Hawks are at moving roosting birds. They don't attack the pigeons, gulls or parakeets, but their mere presence is enough to ensure the bird pests seek an alternative place to roost.
Because, as pest control technicians, we were classed as essential workers, Alan and Richard from the team were able to continue flying the birds during lockdown. They had considerable success in keeping blocks of flats, office buildings, industrial estates and retail parks clear of bird pests, and the detritus they leave behind.
It is quite amazing how effective these birds are. After a few visits, the technicians do not even need to get the birds out from the van before the alarm is raised. It is obvious they recognise the van and the bird handler and know what is coming next. To see a great example of this, click here. This truly is preventative, environmentally friendly pest control at its very best.
The success of the bird control team has one other advantage for our business – we finally have a poster boy or, should I say, poster bird. For businesses like restaurants it is easy to find attractive images to put on social media, but for a pest control company it isn't so straightforward. Most people don't want to see pictures of mouse droppings, but a picture of Rooster the Harris Hawk is always welcome.
2020 has been a difficult year for everyone, but we have worked hard to make sure we are able to act on every opportunity. I'm glad to say, as a company, we haven't been Chicken Lickens.
If you want to discuss preventative pest control contracts or learn more about how our bird control team, contact us on 020 8668 5477 or click here.