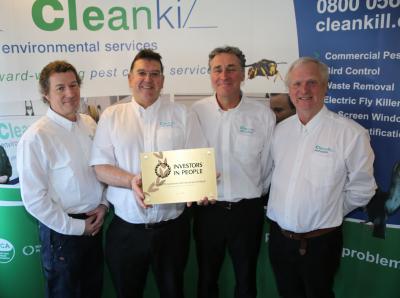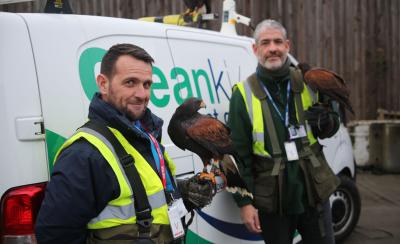 Croydon-based Cleankill Pest Control is celebrating after being shortlisted for six prizes at three local business awards in March 2020. 
Cleankill, who provide professional pest control services throughout the South East of England, have been named finalists at the Federation of Small Businesses (FSB) Celebrating Small Business Awards (London Region), the Gatwick Diamond Business Awards, and the Mayor of Croydon's  Civic Awards. The winners will be announced at special ceremonies in March 2020.
At the FSB Celebrating Small Business Awards, Cleankill is shortlisted in the category of 'Environmental Business of the Year'. The award ceremony will be held on 12 March at The Royal Horseguards Hotel in Central London..
One week later, on 19 March, Cleankill will be at the Gatwick Diamond Business Awards being held at the Effingham Park Hotel in Copthorne, West Sussex. Cleankill has been shortlisted for four prizes - 'The Award for Brighter Thinking', 'Green Business of the Year', 'Professional Service Firm of the Year', and Managing Director, Paul Bates, has been shortlisted as 'Business Person of the Year'.
Cleankill ends this run of awards ceremonies at the Mayor of Croydon's Civic Awards, where they have been listed in the best 'Business in the Community' category. The winners are to be announced at a special ceremony in the Fairfield Halls, Croydon, on 31 March.
Commenting on the shortlistings, Managing Director Paul Bates said: "We were elated to receive all this good news in the space of one week. It's fantastic for our profile and to get this kind of third-party endorsement from respected organisations is very humbling. 
"We are particularly proud to have been shortlisted in the 'Professional Service Firm' category at the Gatwick Diamond Business Awards. This is not only a ringing endorsement of our professionalism, but also an acknowledgement that the industry as a whole is becoming more professional. 
"Cleankill has always valued the opportunities independent business awards offer us. The ceremonies are not only an excellent way to meet other community business leaders, but also they are a great way for us to assess how we are doing as a business and reward the employees that give so much to the company."
In previous years, Cleankill has won a wide variety of business awards, including 'Best Employer', 'Best Customer Service', 'Responsible Business of the Year', and 'Green Business of the Year'. 
END
About Cleankill Pest Control
Cleankill Pest Control operates from bases in Croydon and Seaford and has been providing pest control services to London and the South East since 1995. It was founded with a desire to create a company that placed customer service, respect for the environment, care for the community and staff development on an equal footing with profitability.
Cleankill Pest Control deals with 'distress' pests such as wasps and fleas, as well as preventative maintenance against public health pests such as mice, rats, cockroaches and birds. The company prides itself on fast and efficient service delivery and aims to be recognised as a market leader for innovation, 'green' and new pest control techniques.
For more information, contact Suzi Christie on 01323 449744 or e-mail suzi@blueberry-pr.co.uk