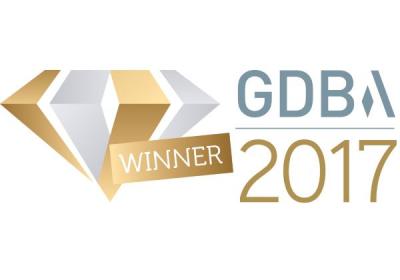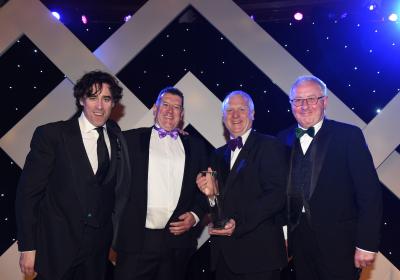 Cleankill Pest Control was named 'Green Business of the Year' at the 2017 Gatwick Diamond Business Awards on 16th March 2017. The award, sponsored by Crawley Borough Council, was presented to the company that exhibited best overall environmental management and provided the most outstanding eco-service. 
Croydon-based Cleankill Pest Control is proud that the company provides a service which is both effective and environmentally responsible. Whether it is reducing their carbon footprint with low-emission vehicles, or developing safer forms of pest control that decrease the reliance on harmful chemicals, Cleankill Pest Control is always looking for ways to diminish its environmental impact. This dedication to the environment has resulted in certification to the internationally recognised standard ISO 14001 Environmental Management and its recent successes in the 'Green' categories at both the Croydon Business Awards and the Gatwick Diamond Business Awards.
Commenting on the award, Councillor Geraint Thomas, Portfolio Holder for Environmental Services & Sustainability at Crawley Borough Council, sponsor of the category, said:
"We loved all our finalists. We recommend going to any of them for good practice on sustainability. Our winner just pipped them at the post.
"Pest control sounds like a challenging field for environmental care, travel planning and animal welfare but, despite sounding like the next James Bond movie, Cleankill is dedicated to high standards and innovation in these areas."
Now in its tenth year, the Gatwick Diamond Business Awards have become a major fixture on the regional business calendar. This year, the event was hosted by actor and occasional presenter of Have I Got News For You, Stephen Mangan, and took place at the Copthorne Effingham Park Hotel.
Having been shortlisted several times over the last few years, Cleankill Pest Control was delighted to finally win this coveted award. Commenting on the evening, Managing Director, Paul Bates said: "The Cleankill team has always enjoyed attending the Gatwick Diamond Business Awards over the last few years but to actually win one has made this year very special!
"The whole evening was really great – the room was wonderful, the meal excellent, and Stephen Mangan was funny and kept the evening formal but friendly. We WILL definitely be entering again next year!"
Commenting on the category, Paul also added: "It isn't a natural fit, being 'green' and performing effective pest control but it is something we feel very strongly about. To be recognised with an award in this category shows that our work is making a difference and it will help to spur our team on to even greater efforts."
Based in Croydon, Surrey, and Seaford, East Sussex, Cleankill Pest Control has been providing pest control services to London and the South East since 1995. Set up by former Rentokil employees, Cleankill was founded upon the desire to create a company that placed customer service, respect for the environment, care for the community and staff development on an equal footing with profitability.
Cleankill Pest Control deals with 'distress' pests such as wasps and fleas, as well as preventative maintenance against public health pests such as mice, rats, cockroaches and birds. The company prides itself on fast and efficient service delivery and aims to be recognised as a market leader for innovation, 'green' and new pest control techniques. For further information go to www.cleankill.co.uk or call 0800 056 5477.
END
For more information, contact Suzi Christie on 01435 830031 or e-mail suzi@blueberry-pr.co.uk