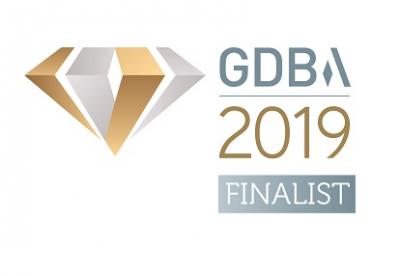 Cleankill Pest Control is pleased to announce it has been shortlisted for two awards at the Gatwick Diamond Business Awards 2019.
The company has been shortlisted in the Best Employer category and Managing Director Paul Bates has been named finalist in the Business Person of the Year category.
Now in their eleventh year, the Gatwick Diamond Business Awards recognise the cream of local business talent in the area surrounding Gatwick Airport. The Gatwick Diamond region stretches from the edge of London and the North Downs in the north to the edge of Brighton and the South Downs in the south, and from Horsham in the west to East Grinstead in the east.
The Gatwick Diamond Business Awards have always been important to Cleankill because the region lies at the heart of the company's  operations. In previous years Cleankill has been named Green Business of the Year (2017) and Responsible Business of the Year in 2018. The company also received a runner up award for Customer Delight in 2018. 
Commenting on the shortlisting for Best Employer, Paul Bates said: "2019 is an exciting time for us as we expand into new areas of the country, but it is still great to know our work is being recognised in our home region. To be acknowledged as one of the best employers in the Gatwick Diamond is really special.
"We know that the key to a successful business is excellent customer service and that begins with a highly-trained, well-motivated staff. As a business we also think it is very important for our staff to share in the success and we like to think this contributes towards us having exceptionally low staff turnover rates."
Commenting on Paul Bates being named finalist in the Business Person of the Year category, Operations Director Jon Whitehead said: "This acknowledgement is richly deserved. Paul works exceptionally hard. His efforts have contributed greatly to the success of Cleankill, making our company a recognisable part of the local business landscape through talks and demonstrations. He is also on the advisory panel for ARMA, offering advice on safe and effective pest control to leasehold management professionals around the country.  
"On a personal level, I am always amazed by what Paul does out of the office. In addition to working with charities such as the Children's Trust at Tadworth Court, he gives talk to schools and has been a Scout leader for over 30 years and was recognised with the Chief Scout's Medal of Merit for Outstanding Service to Scouting. He is also a church warden."
Winners of the Gatwick Diamond Business Awards 2019 will be announced at a special gala dinner at the Effingham Park Hotel on 21st March 2019. The event will be hosted by standup comedian and Radio 4 regular Marcus Brigstocke.
ENDS