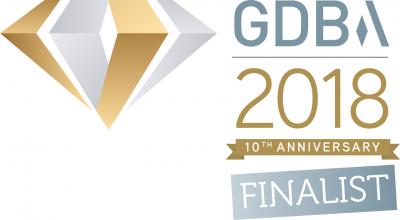 Cleankill Pest Control has been named finalist in two categories at the 2018 Gatwick Diamond Business Awards. They have been named finalists in the categories for 'Customer Delight' and 'Responsible Business of the Year'.
The award for 'Customer Delight', sponsored by the Thakeham Group, recognises excellent in customer service, and 'Responsible Business of the Year', sponsored by The University of Sussex – School of Business, Management and Economics, acknowledges excellence in business ethics, responsibility and sustainability.
Commenting on the announcement, Managing Director of Cleankill, Paul Bates, said: "This is fantastic news! After the win last year, we weren't sure we would be shortlisted again. These are two categories that mean a lot to us as a business. To be named a finalist for the 'Customer Delight' award, just goes to show the dedication and hard work of our staff is being appreciated, and to be included as a finalist for 'Responsible Business of the Year', is brilliant. Coming so soon after achieving the Gold Standard from Investors in People, this is further evidence that our business respects its customers, its employees, the environment and our communities."
2017 was an exceptional year for Cleankill. In addition to winning 'Best Green Business' at the Gatwick Diamond Business Awards, Cleankill also won awards at British Pest Management Awards, ARMA Ace Awards, Lewes District Business Awards, and was shortlisted at numerous others. 
The Gatwick Diamond Business Awards represent the best of business in the Gatwick and Crawley region, and this year they are celebrating their tenth anniversary. The 2018 ceremony will be hosted by comedian Brian Conley, fresh from his appearance on BBC 1's 'Strictly Come Dancing'. Headline sponsors for this prestigious event, include: Gatwick Airport, Nat West, the people's pension and extech.co.uk.
Based in Croydon and Seaford, Cleankill Pest Control has been providing pest control services to London and the South East since 1995. Set up by former Rentokil employees, Cleankill Pest Control was founded upon the desire to create a company that placed customer service, respect for the environment, care for the community and staff development on an equal footing with profitability.
Cleankill Pest Control deals with 'distress' pests such as wasps and fleas, as well as preventative maintenance against public health pests such as mice, rats, cockroaches and birds. The company prides itself on fast and efficient service delivery and aims to be recognised as a market leader for innovation, 'green' and new pest control techniques.